Book Launch & Signing for Have a Good Roam
Queen Scarlett (AKA Joan Gold Cypress) will be signing her newest book, Have a Good Roam, along with illustrator Barbara Counsil Burney, Saturday, September 10, 2022!
We will be delighted to see you there. Until then, have a good roam!
Maude Kerns Art Center
1910 E. 15th Ave., corner of 15th and Villard 
1 p.m. – 3 p.m.
Saturday, September 10th, 2022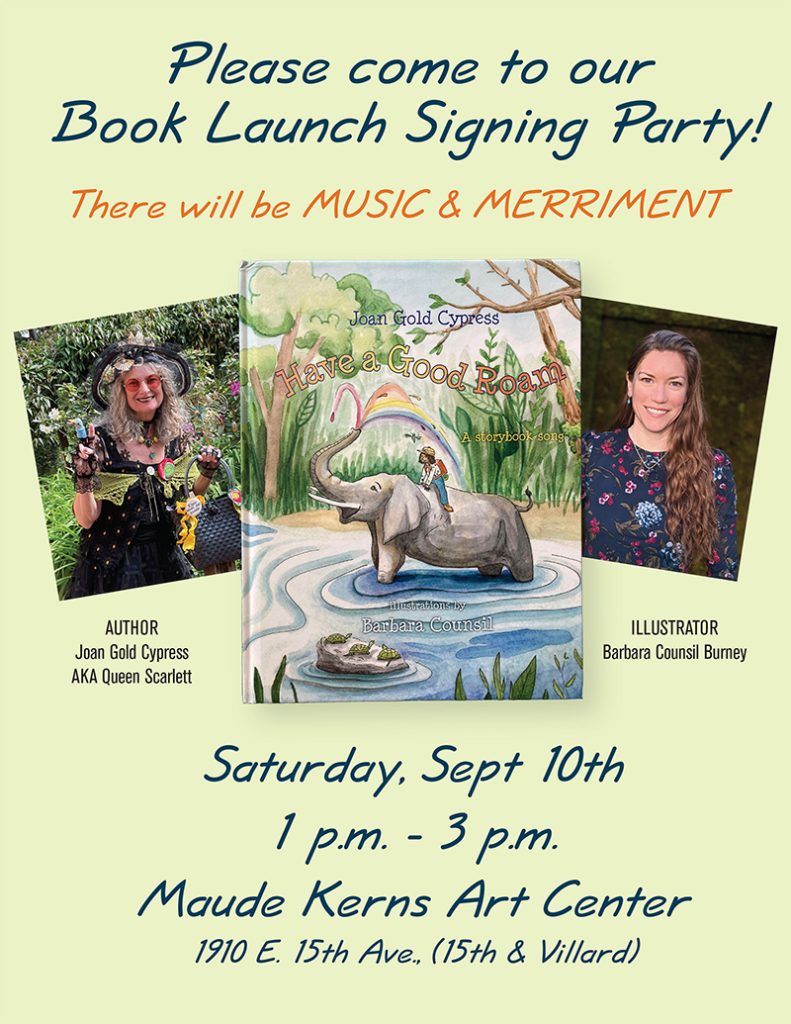 Thanks to all who came and imbibed with us at the book launch!