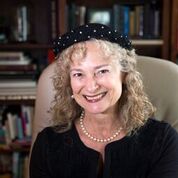 Joan Gold Cypress is a free spirit who has been actively playing roles as daughter, sister, wife, mother, grandmother, fairy, dancing queen, and now author. She makes it a daily practice to be grateful for her family and friends. She hopes to share joy with her uplifting, rhyming words. As a philanthropist, she takes pride in paying it forward.
Joan resides in Eugene, Oregon, a far cry from her Nashville roots. When not writing, she enjoys performing, dancing, gardening, and spending time with her family.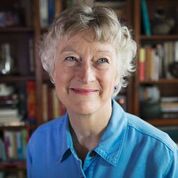 M. Clare Feighan is Royal Secretary to Queen Scarlett (aka Joan), taking care of the many duties involved in the manifestation of creative projects. When she's not riding her electric bicycle, she is a voracious reader from children's books and magazines to memoirs, novels, murder mysteries and classics. She enjoys assembling jigsaw puzzles, eating ethnic foods, keeping a journal, and hiking the hills of the Pacific Northwest. She and her husband sell books and ephemera in their eBay store.