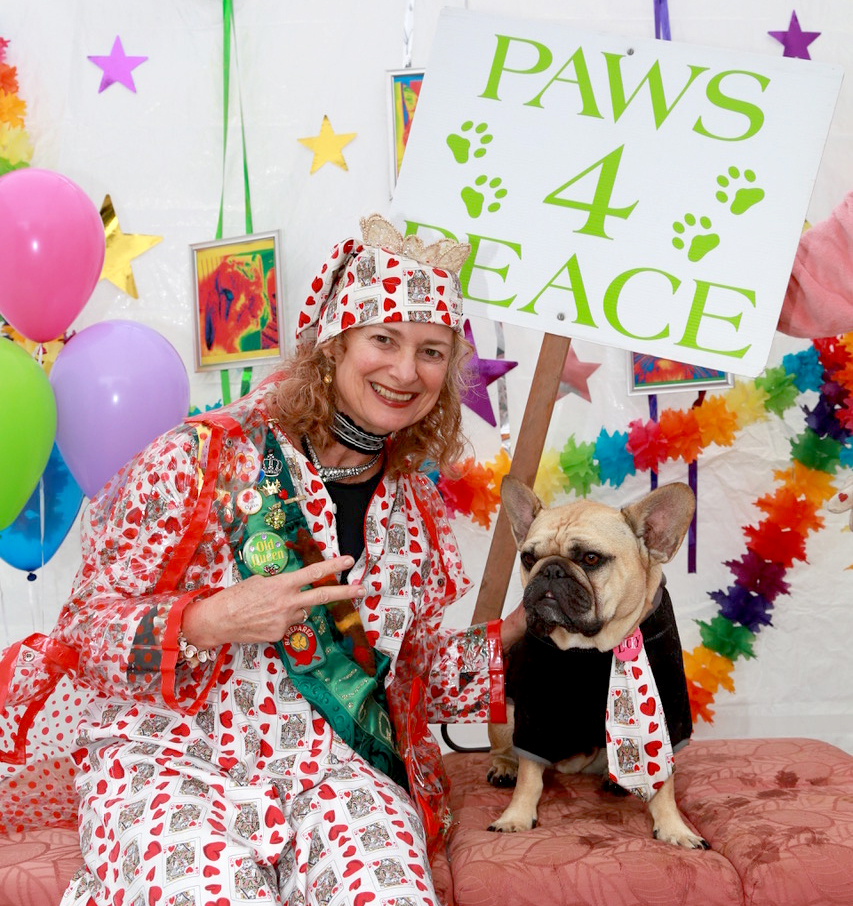 *
I do declare, the word for today is LUCKY.
Lucky Laroux, our adorable French bull dog, brings extra smiles. Brother Bruce found Lucky and with a little less luck found it difficult to rear him in a high-rise apartment building. He asked nephew, Adam, to take over. At six months, Lucky got truly lucky and the full-meal deal … walks, runs, three meals a day, keeping very active and engaged.
I brought Lucky with me for the pet parade, in August of 2013, during the Eugene Celebration. It was an early morning event, so we were still in our pj's.
I am extremely lucky, myself, to be making such fond memories with our Lucky.
Blessings to y'all,
May LUCKY times come our way,
Peace & Love,
Queen Scarlett