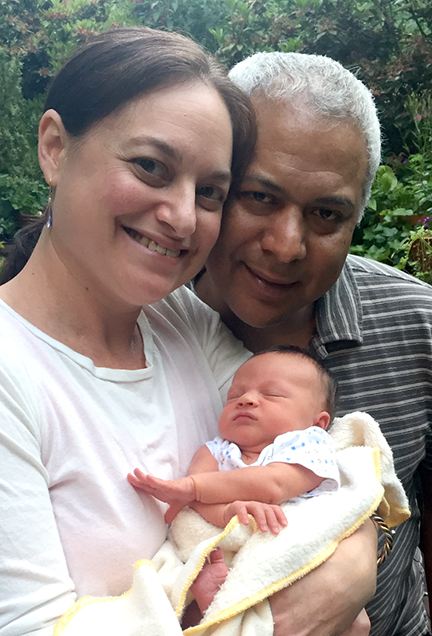 I do declare today's word is WAITING.
I aim to keep these blogs short, but like the long five years of waiting, this story deserves some extra words.
Our dear daughter and son-in-law, Dawn and Troy, have been in an open-adoption pool for almost five years. About three weeks ago, they got the call that a birth mom had chosen them. On June 5th, Kylen Zamir was born and placed in their loving care. They will definitely be the most fitting parents. And just like that, our hopes and prayers were answered.
The joy is effusive, expansive, and contagious. Our circle of family and friends are so happy for our new family member and us. He is a precious miracle that certainly was worth waiting for!
Now if memory serves me, it was about five years ago that I started rhyming words to what has become THE NAP RAP. The song was scored with Dawn and Troy's musical expertise and Lola began illustrating with darling interpretations.
Once again, the WAITING is almost over. THE NAP RAP is on its way! While biding my time, I continue to visualize reading and singing THE NAP RAP to my grandchild. (He is only 11 days old.)
Goodness gracious! The synchronicity of all this joy is truly a gift. As the excellent writer Robert Heinlein wrote – "Waiting is"
May our WAITING be worthwhile.
Blessings to y'all
Peace & Love,
Queen Scarlett