*
I do declare today's word is FREEDOM
It's always surprising,
How the sun keeps rising.
Must be time for some exercising.
The world outside is such a thrill.
With all the freedom, it's hard to sit still.
Summer's here and activities galore,
I'll be heading for the dance floor.
So feel your oats – rise and shine
Make this sunrise extra fine!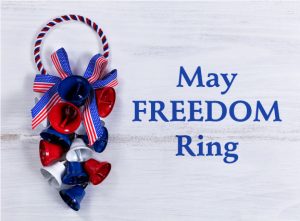 Blessings to y'all
Peace & Love,
Queen Scarlett