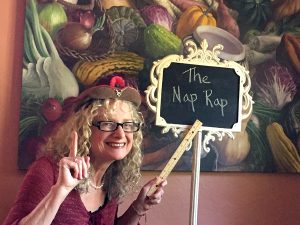 I do declare today's word is LEARNING.
Now that I'm a newly published author and downright thrilled, I must admit that I'm on quite the learning curve. Yes, even as a queen, there's always royal room to learn the ins and outs of the ever-growing complex world of technology.
Well, turns out that the delightful musical rap that can be downloaded freely and certainly is an extra-added attraction, most often, is working.
However, for those that might not be able to receive the music that way, please find THE NAP RAP music on iTunes or CD Baby. Together the illustrated book and musical rap make THE NAP RAP entertainingly unique!
May our LEARNING continue
Blessings to y'all
Peace & Love
Queen Scarlett