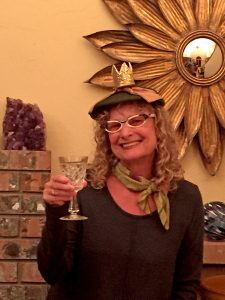 May COMPLETION be fulfilling
I do declare today's word is COMPLETION
Here comes another birthday… celebrating my last year in my sixties. Why I never!
With this COMPLETION, I'm ready and set to raise a glass to the end of the old and welcome the coming of the new, older me.
BIG THANKS to y'all for tuning into these blogs… the gift of those posting comments is COMPLETELY fulfilling.
May COMPLETION be fulfilling
Blessings to y'all
Peace & Love
Queen Scarlett