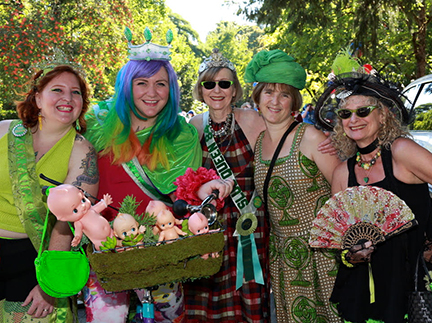 I do declare today's word is THRILLING
A THRILLING display is coming to town
Hope y'all will decide to come on down.
There's a parade with pets and their guides
Showing off their uniqueness with pride.
Slug queens sliming their trail on the way
Parading with glam and style this Sunday.
The theme to this year is Steppin' Out
There'll be bands making music along the route.
I'll be sashaying with a twirl or two
Waving and belting out, "HOWDY DO!"
May there be THRILLING displays
Blessings to y'all
Peace & Love
Queen Scarlett