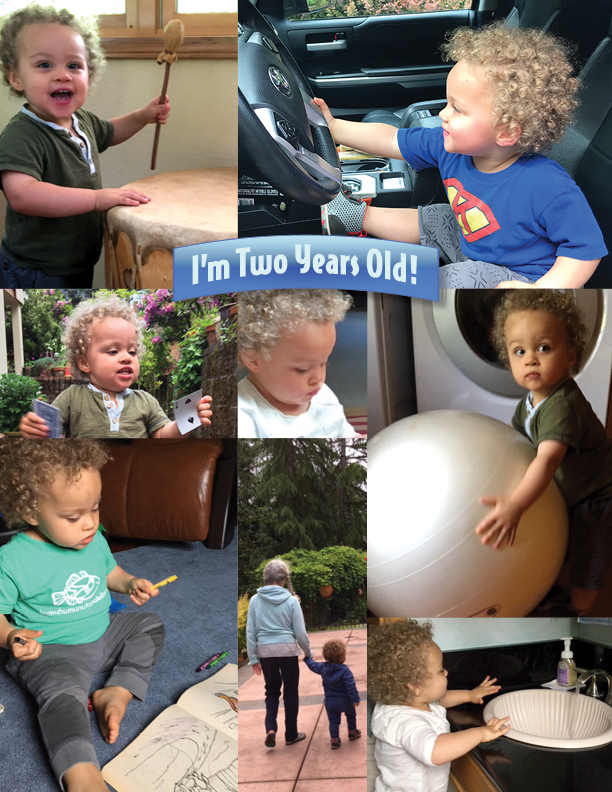 I do declare, today's word is HANDLE
There's a handful of unknowns we're dealt each day
Not everyone is playing with a full deck, as they say.
With our grandson shuffling, cuttin' up, or drawing with each hand
His sweet presence makes life an unexplored wonderland!
Kylen is two years old now and we're head over heels,
Sharing precious moments and many tasty meals.
Celebrating his free spirit fills our life with joy
Giving thanks to his mom and dad, Dawn and Troy.
Hearing him call me "GoGo" when I drop by
And holding his hand is the ultimate high.
Quite the character with a laugh that's contagious
Testing daring new feats – he's so courageous!
He has a sturdy stature and a mind that's astute
I just love every curl – he is downright cute.
His tiny hands love opening and closing doors
And curiously checking inside the drawers.
Gotta admit, I can feel a bit tuckered out
Trying to keep up with him, there's no doubt.
He'll be amusing us with each and every phase
There aren't enough rhymes to express my praise.
With Kylen Zamir as my wellspring
I can HANDLE just about anything.
May we HANDLE what we are dealt
Blessings y'all
Peace & Love
Queen Scarlett