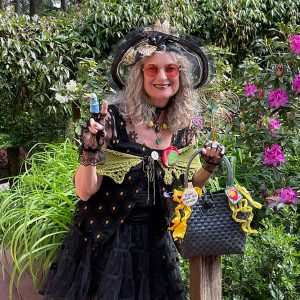 I do declare today's word is PROCEED
Moving forward on this wild journey I have declared
To aim for lofty heights and be prepared.
It's high time for better days and to PROCEED
Staying positive and curiously alert, yes indeed.
And as we PROCEED along life's pathways
Stay Steady on the course through each shifting phase
Sometimes staggering backwards, we gotta stay aware
Always best to PROCEED with caution and care.
Even rose-colored glasses won't block out the civil fuss
Such senseless unruliness just makes me want to cuss.
I'll be playing music a lot louder while plugging through
To drown out bad news that is downright pooh-pooh.
I want to keep stepping out with upbeat, rhythmic dance
Though moving a bit slower, I'm still determined to advance.
As long as the heavens keep shining sun beams
Step by step I will believe and manifest my dreams
As the years go by faster, you never know life's duration
May we PROCEED with hope toward the next new creation.
Blessings y'all
Peace & love
Queen Scarlett