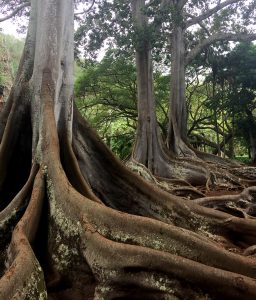 I do declare today's word is ROOTS
Recently, I visited Nashville, Tennessee, my southern ROOTS, where I was born and bred.
I got to reminisce with family and friends from my past. I kept thinking of Minnie Pearl's famous saying, "I'm just so proud to be here"! However, being back in my old stomping grounds has me feeling nostalgic. The growth of this metropolis is astonishing, astounding, and downright hard to fathom. Why I never!
Thank goodness for the surround sound of good music… from brother Bruce playing authentic country blue grass tunes to attending a concert at the new Ascend Amphitheater featuring Steely Dan and The Doobie Brothers. I feel well-seasoned by all of these new experiences in what was a familiar place.
But even with so much music and being back in a Nashville I hardly recognize, I felt homesick for the ROOTS I've grown in Oregon since 1971.
Here, there, or anywhere … home is where the heart is.
May our ROOTS keep us grounded
Blessings to y'all
Peace & Love,
Queen Scarlett