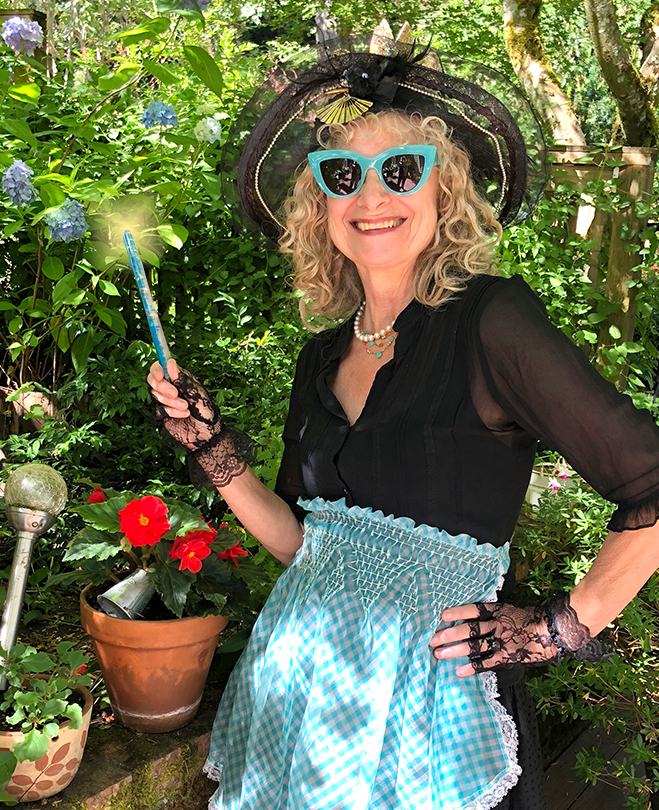 I do declare today's word is RECIPE.
Here's my RECIPE for homemade magic…
Make sure all your ingredients are handy.
Measure in a cup of compassion
Mix caring thoroughly
Add sharing
Stir visualized positive affirmations
Blend with imagination
Combine harmony and tenderness
Fold in faith finely
Incorporate an armful of humility
Mince with mindfulness
Reduce and shred negativity
Cut up aplenty of playfulness
Put in pinches of laughter
Toss in a trick or two
Beat in willpower with perseverance
Simmer patience
Sprinkle belief all over
Spread lots of love
Whisk joy till overflowing
Pour heaping amounts of gratitude
Glaze with trust
Top it off with your unique charms
Serve warmly with a smile!
I've had many magical moments with this RECIPE.
Here's to a heaping helping…
Keep it fresh!
And a reminder that magic can never be overdone.
May this RECIPE help manifest magic.
Blessings to y'all
Peace & Love,
Queen Scarlett