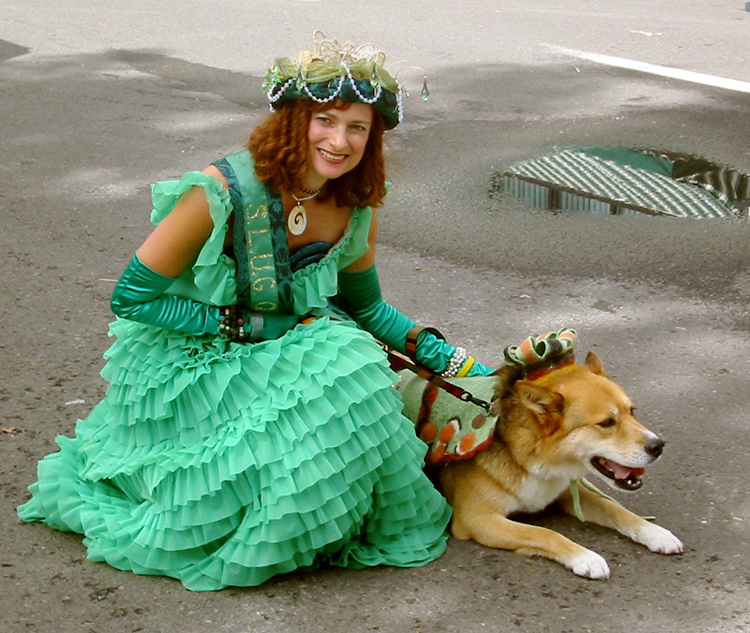 I do declare today's word is SERVICE.
Many moons ago, when preparing and trying on Queenliness, I figured I needed a King.
My most-royal consort was not at all interested, however, with some coaxing and extra treats our loyal dog, Sam, readily agreed. I believed with Sam as my sidekick, so regal, "ruff" and ready that my chances of receiving the crown were more likely. Though not registered as a SERVICE dog, Sam served our royal family to the "nth pet degree"! Of course, I even had a special crown and robe made for him. Sam continues to serve with the many in dog heaven. As I continue to reign, King Sam will always rule my heart.
May our SERVICE be of value.
Blessings to y'all
Peace & Love,
Queen Scarlett