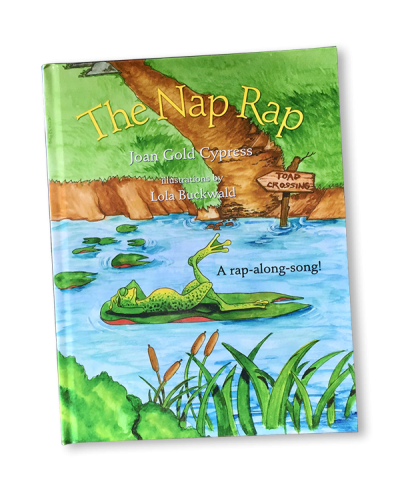 I do declare today's word is REST.
Ready for the 'REST' of your lives? Well, get ready 'cause THE NAP RAP is all wrapped up and out and about!
Yes, the long awaited, uplifting book can be yours. And, it may also bring about a desire to recline and get some needed down time. THE NAP RAP is an illustrated children's book with a song to sing along. It's like 'the great escape'!
I am proud as punch with this project. My intention from the very start is to share joy and to do my small part in trying to keep some balance within our stressful lives.
This book will turn your world around or at least slow it down a bit. It is now available in either hardcover or softcover right here on our website. Be sure to share with anyone who is in need of a good rest.
May we all enjoy the REST of our days.
Blessings to y'all,
Peace & Love,
Queen Scarlett